Judges will be looking for a standout team whose creativity and communication skills is helping their practice reach its objectives.
Entrants should tell judges how they are making their practice shine by outlining any initiatives such as a focused campaign that has grown audiences as well as examples of innovation such as OpenAI's ChatGPT which is transforming how content is generated.
The team can be an agency or internal and the entry can also include live events including exhibitions and events.
This is a new category for 2024.
The Best Brand category rewards a practice with a distinct personality whose presence is clearly expressed both online and offline. 
Judges will be looking for a practice that has crystallised the story of what it stands for and why that matters so entrants need to demonstrate that they have been through this process.
A strong brand should appeal to a practice's target clients and have a positive effect on fee income.
Judges will be looking for evidence of an authentic brand 'voice' that's interacting with its audience on different platforms and will take into consideration what the brand has done that has  impacted or informed architectural culture.
The Best Brand category is new for 2024. 
The Activism Award rewards a practice, individual or organisation whose work is moving the needle on critical issues.
Activism can take on many forms, from last year's winner who tackles housing and homelessness to those prepared to stand up to the lack of diversity and inclusion within the built environment.
We also welcome entries from in-house research which then becomes the basis for a public-facing campaign as well as communities standing up for their city, town or neighbourhood.
The Activism Award is free to enter.
This year's award is being supported by Heatherwick Studio.
Read about last year's winner here
Sponsor

Media partner 

Judges want to hear podcasts that give a unique and fresh insight into an aspect of architecture. Outstanding entries in this category will include shows that reflect architecture's diversity of ideas and give listeners new angles on the building and architects they love, with genuine and passionate presentation.
Podcasts about work and careers, including in-depth interviews with experts, are also welcome.
This category accepts entries from practices and individuals, including professional journalists, online magazines and companies on condition that the subject being discussed is architecture.
The pod must have had at least three episodes recorded between autumn 2022 and February '24.
Read about the 2022 winner here
Judges want to see films about architecture that are inspiring and informative so it becomes a compelling and engaging experience.
They want to know how the film is explaining an aspect of the architectural design process that can't easily be conveyed in words or still photographs. Powerful films also have a strong story that's relevant to a wider audience and a clear narrative that has a beginning, middle and end
This category is for films over two minutes thirty seconds. If you film is under this length please enter the Short Clip category.
Videos must have been created between autumn 2022 and February '24.
See the 2022 winner of Best Use of Video here
Judges want to see websites that make an impact and communicate a visual experience, where the design and images are high quality, with a full serving of great content.
Great visual design makes it clear where users go for certain types of information. Judges will expect to see design consistency throughout the website and across different devices.
The submitted website must have been created in the last 12 months.
Due to the number of entries we receive for this category, judges may decide to award a runner-up.
Judges want to see written content that's engaging and insightful whether it's an opinion piece or giving an insight into the personality of the practice.
They are keen to see writing that is throwing light on subjects in a direct, clear and concise style. And please tell them how your content is being promoted so that it's driving traffic to your website.
The category is open to architects and other built environment professionals as long as architecture is the main subject.
Submissions need to be for writing created between autumn 2022 and February '24.
Check out the winner of this category in 2022.
Best Written Content is supported by the London Society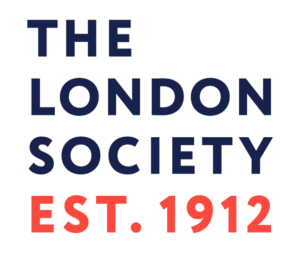 For best use of social media, judges are looking for practices whose social media is creative, memorable and impactful.
The social media landscape is always changing and as a result many practices have found switching platforms to be a better way forward. If that's you, tell us how you are experimenting and what's working.
Judges want to see original, engaging content that is perfectly pitched to its audience and how this is leading to meaningful connections and adding value.
This category is open to practices and other built environment professionals as long as the conversation is about architecture.
See the 2022 winner here.
Outstanding user experience is about creating websites that makes the user's journey smooth, intuitive and enjoyable. Judges are looking for websites that clearly understand the audience and where the architect's services are displayed in a way that is appealing to their target audience.
They want to see websites that load quickly with elegant, efficient and consistent navigation so users can find relevant content quickly and easily. The website should work equally well on any device – desktop, laptop, smartphone, or tablet.
This category is particularly relevant for websites that have had additions and improvements from autumn 2022 to February '24.
Take a look at the 2022 winner for Best User Experience.
Judges want to see clever ways architects are using video up to two minutes and thirty seconds in length to showcase their work.
Now that platforms like TikTok, Instagram Reels and LinkedIn have expanded their short-term offerings, short-form video has become a low-commitment and engaging way for practices to connect with their audience.
The category is open to architects and other built environment professionals, so long as architecture is the main subject. Up to three videos can be submitted made between autumn 2022 and February '24.
If your video is longer than two minutes thirty seconds please enter the
Best Use of Video
category.