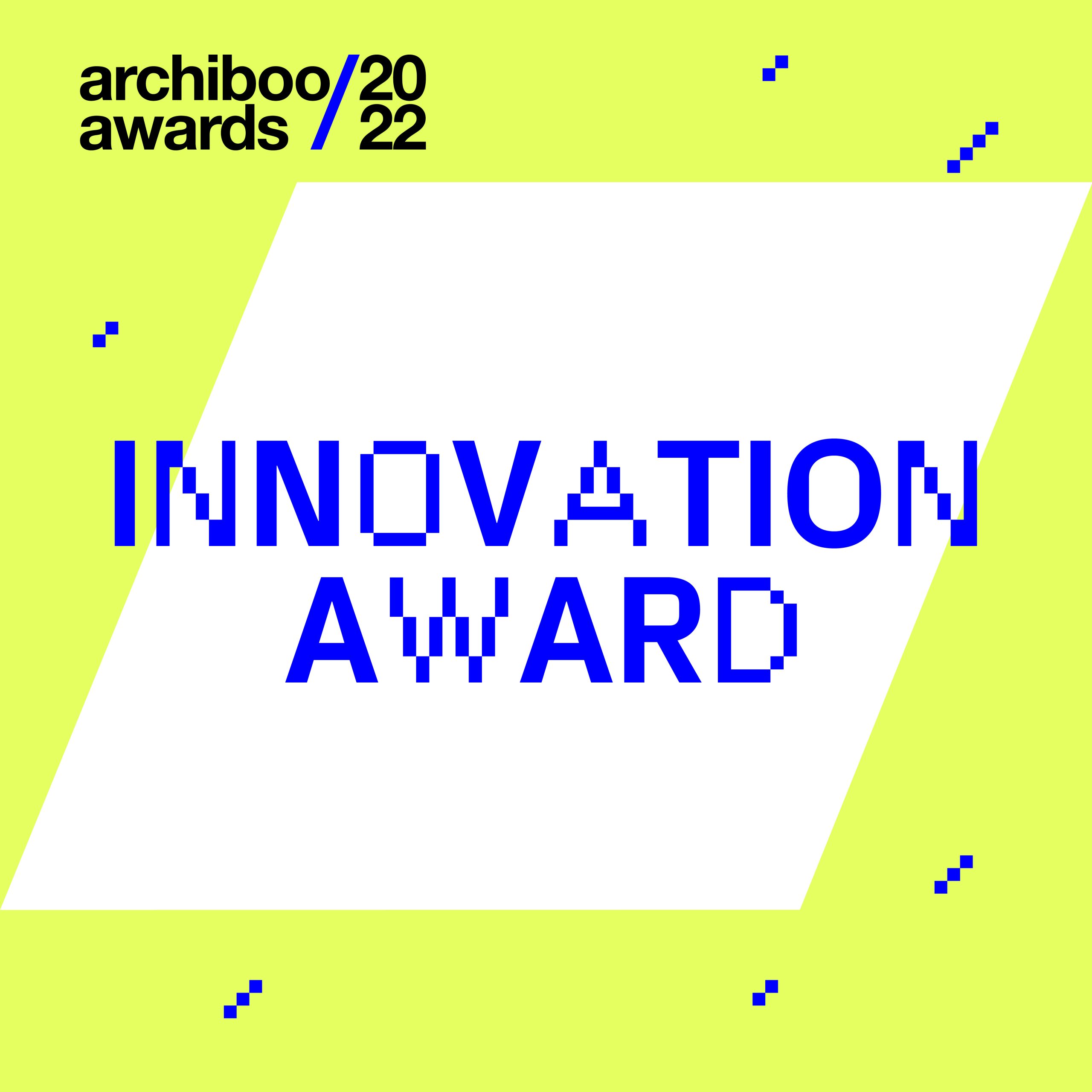 Innovation Award
Are you offering services that none of your competitors have thought of or appealing to sectors in which architects and engineers are not traditionally involved?
What are you doing as a business that you are really good at and no one else is doing and how is this helping you create a vision for the future?
 Are you anticipating a problem and then solving it, for example ways to save the high street or how electric vehicles will reshape cities.
Post-pandemic have you re-thought your business model for example how you sell your services, charge fees or collaborate with others?
Are you using digital technology such as automation so you can focus on work that makes a real difference?
Over the last two years almost every sector has altered the way they interact and do business with their customers –  we want to see how successfully the built environment is meeting the challenge.
If you would like to enter but require a discounted rate as an individual, community group, charity or small non-profit organisation, please get in touch [email protected]

Entry Fee: &pound123.50 + VAT
Criteria
| | |
| --- | --- |
| What is the innovation? | What is the innovation and what problem are you solving? Is it a result of the pandemic or is it a structural problem that's forced you to look for new opportunities? Or is the innovation about providing a better service to clients? |
| Who is innovating? | How are ideas being shared? How are you communicating the importance of innovation? |
| What has changed? | What has changed? Has it helped grow the practice? Has it helped you stay ahead of the competition? Has it helped you take advantage of new technologies? How has it created value? |
Judges
Ben Storey

Ben is Global Campaigns Lead on Spacemaker's marketing team (part of Autodesk), responsible for Spacemaker's digital presence. Formerly, Ben has served as a digital marketeer for SPIE, Sage, Yelp, Sony as well as for Archiboo itself.

Calvin Po

Calvin trained at the Bartlett and AA and is now a strategic designer at Dark Matter Labs, working on climate strategy. He is part of the 2022 cohort of New Architecture Writers, and his paper on the planning system was shortlisted for RIBA President's Awards for Research 2021. 

Ben Cross

Ben is responsible for leading and delivering major projects at General Projects and providing creative direction to branding and design. Prior to General Projects, he led a number of strategic regeneration schemes, managing over £½bn of GDV. He holds degrees in Architecture and Real Estate Development.
Entries are currently closed