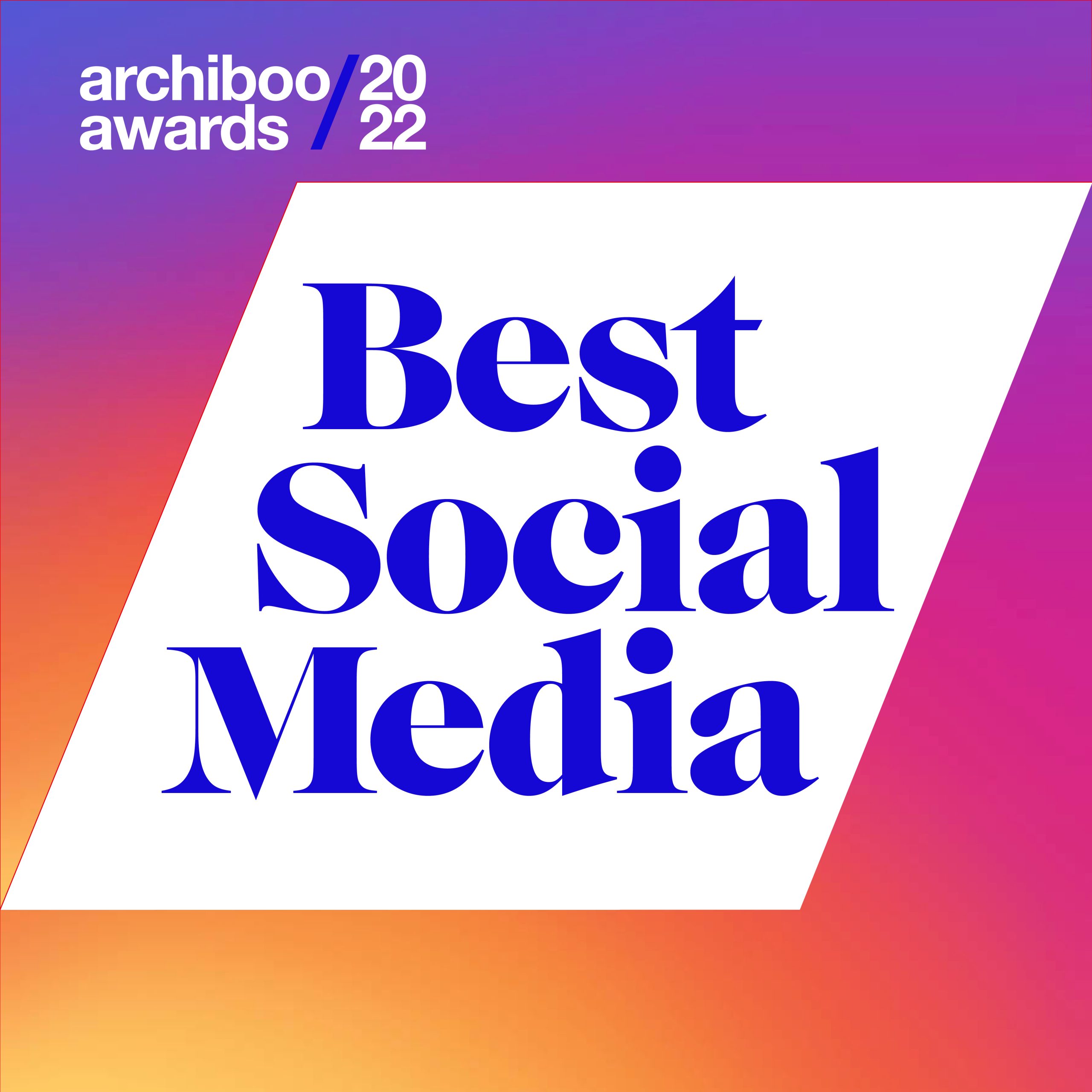 Best Use of Social Media
If your social media presence is creative, memorable and impactful the judges want to hear your story!
The social media landscape is always changing and this award is for original, engaging content where there is an appetite to experiment, such as new networks. As well, judges want to see content that is perfectly pitched to your audience and how this is leading to meaningful connections and adding value to your business or practice.
This category is open to architectural practices, engineers, other built environment consultants as long as the conversation is about architecture.
If you would like to enter but require a discounted rate as an individual, community group, charity or small non-profit organisation, please get in touch [email protected]
Entry Fee: &pound123.00 + VAT
Criteria
| | |
| --- | --- |
| Content | Is there original, engaging and relevant social media content that resonates with your audience? Are you creating video, images, stories and live video? |
| Creativity | Judges always enjoy something new, which could be a new channel such as Instagram Reels and Twitter Spaces, or a new, creative way to use it. |
| Engagement | How are you reaching out to your followers? Have you managed to make meaningful connections? How are you growing your followers? |
| Tone | Does the persona of your channels represent the tone of your practice and is it consistent with the website? Does it have a voice and point of view? |
Judges
Luke Neve

Luke is founder of communications agency neve agency. He has delivered marketing and PR campaigns as an external consultant for a wide range of clients, including the Sir John Soane's Museum, Sony, and the Polish Pavilion at the Venice Biennale. 

Tarek Merlin

Tarek is director of Feix & Merlin an LGBTQ+ led architecture studio based in Peckham, which he co-founded with Julia Feix in 2006.  He is  creator of the short film series, Behind Closed Doors and curator of the art gallery This is Architecture This is Art.  

Dave Sharp

Dave is a remote marketing consultant for architecture practices. He is also the host of The Architecture Firm Marketing Podcast. Before launching his own business, Dave worked in the architecture industry and received a Masters of Architecture from the University of Western Australia.
Entries are currently closed