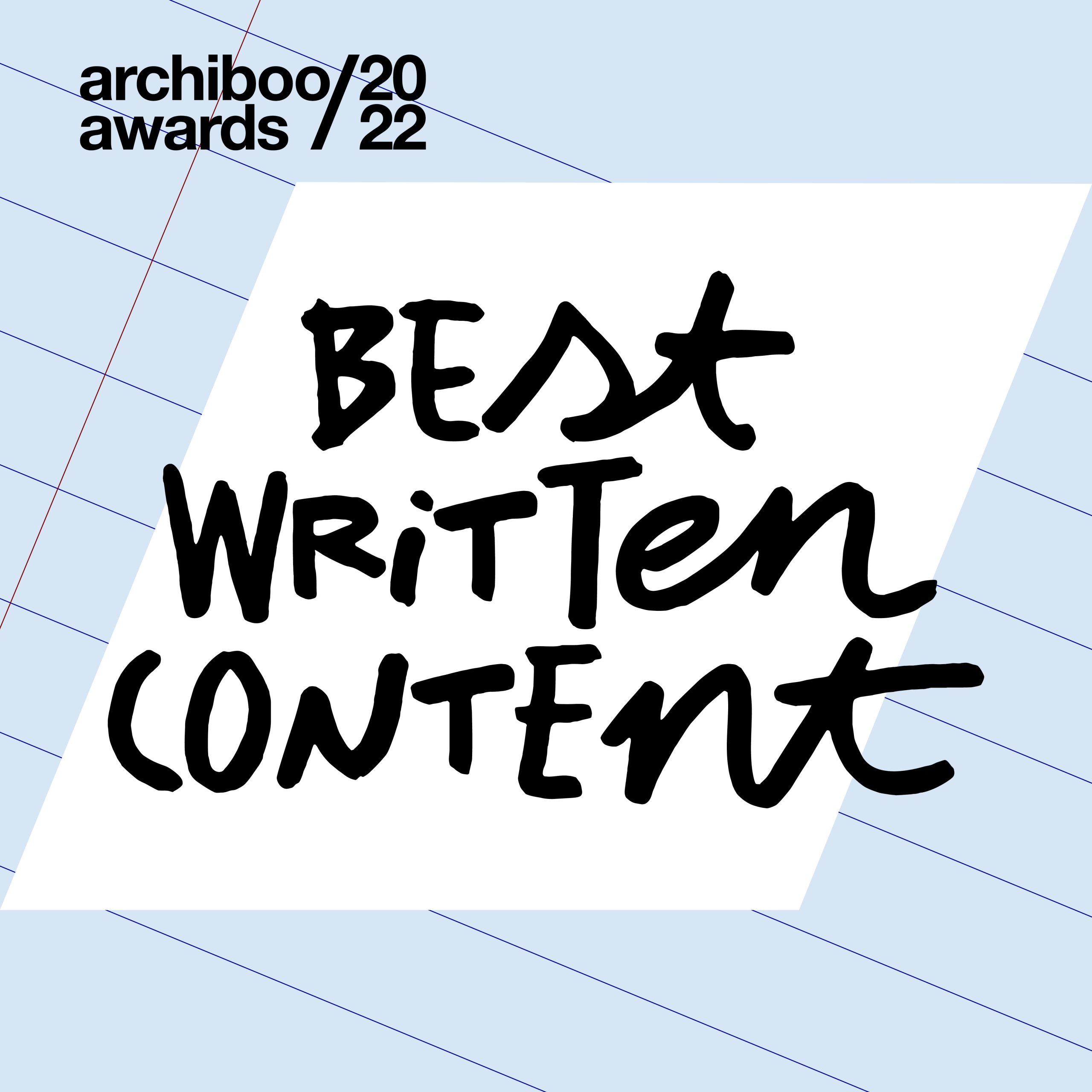 Best Written Content
Judges want to see written content that's engaging, insightful and inclusive whether it's an opinion piece, project description or giving an insight into the personalities of the team.
They are keen to see writing that is throwing light on subjects in a direct, clear and concise style. And please tell them how your content is being promoted so that it's driving traffic to your website.
The category is open to architects, engineers and other built environment consultants as long as architecture is the main subject.
If you would like to enter but require a discounted rate as an individual, community group, charity or small non-profit organisation, please get in touch [email protected]